Thames River were a client that contacted my university course. We were put into teams and tasked with making the careers on the river more diverse and to promote the varying job roles that are available. 
I was put into a team of five and we decided to do a poster campaign containing a small amount of copy in the foreground with an entire photo background. 

The tagline we agreed on for the campaign was "A River Of Opportunities." From the briefing until the final pitch day, we had a total of ten days to produce a deck; composed of research, development and our pitch proposal.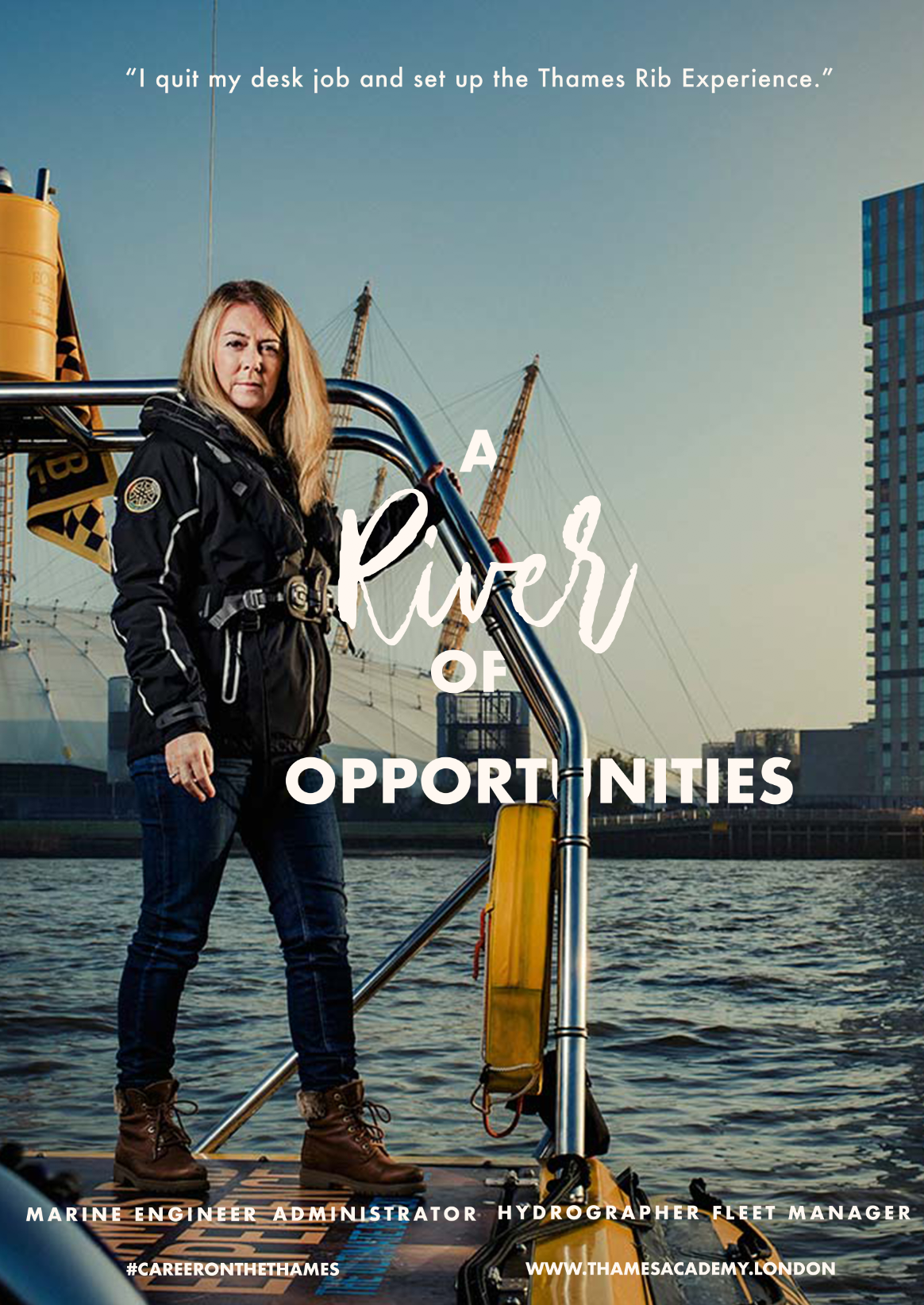 This is the first mock outcome that we proposed for our pitch. It was my artistic direction for the above; placing the copy in and around the image, creating depth. The website and call to action was placed in the bottom listing the available occupations along with the #.

Our proposal was chosen and we began the process of liaising with the clients to turn it into a live campaign. We corresponded with my university's account manager along with the Thames' to set aside two days to shoot on site with members of staff; capturing what working on the Thames is actually like.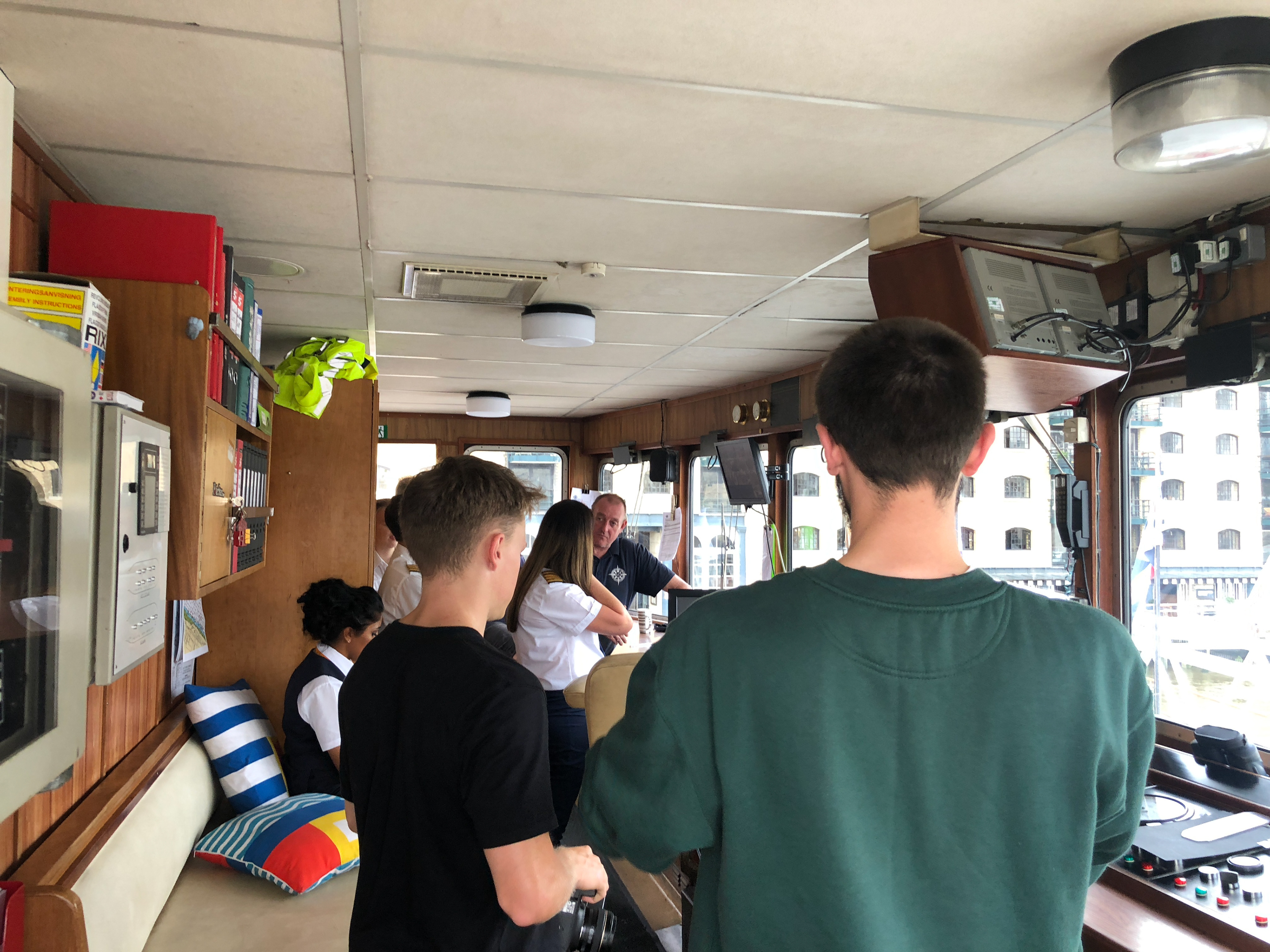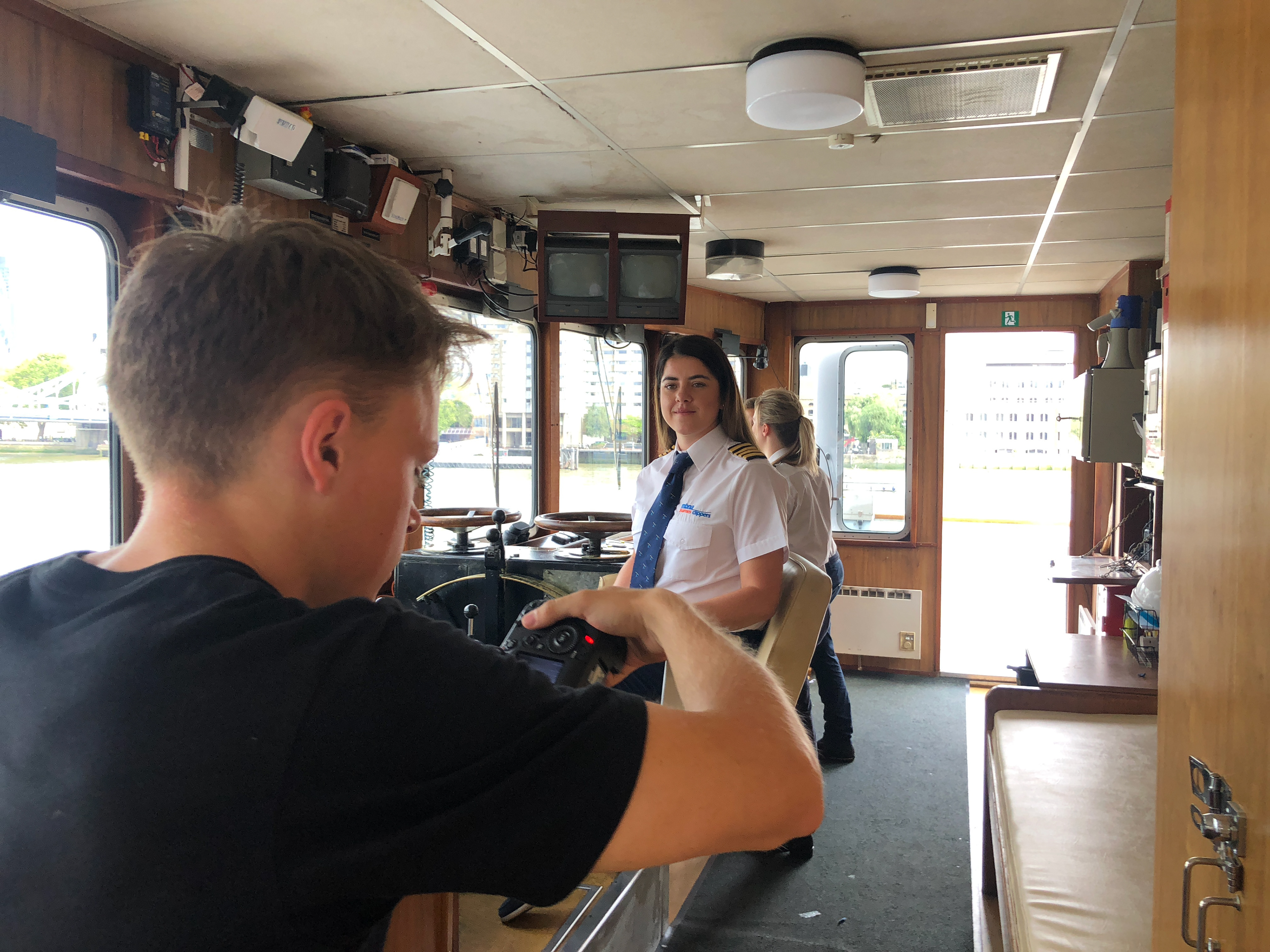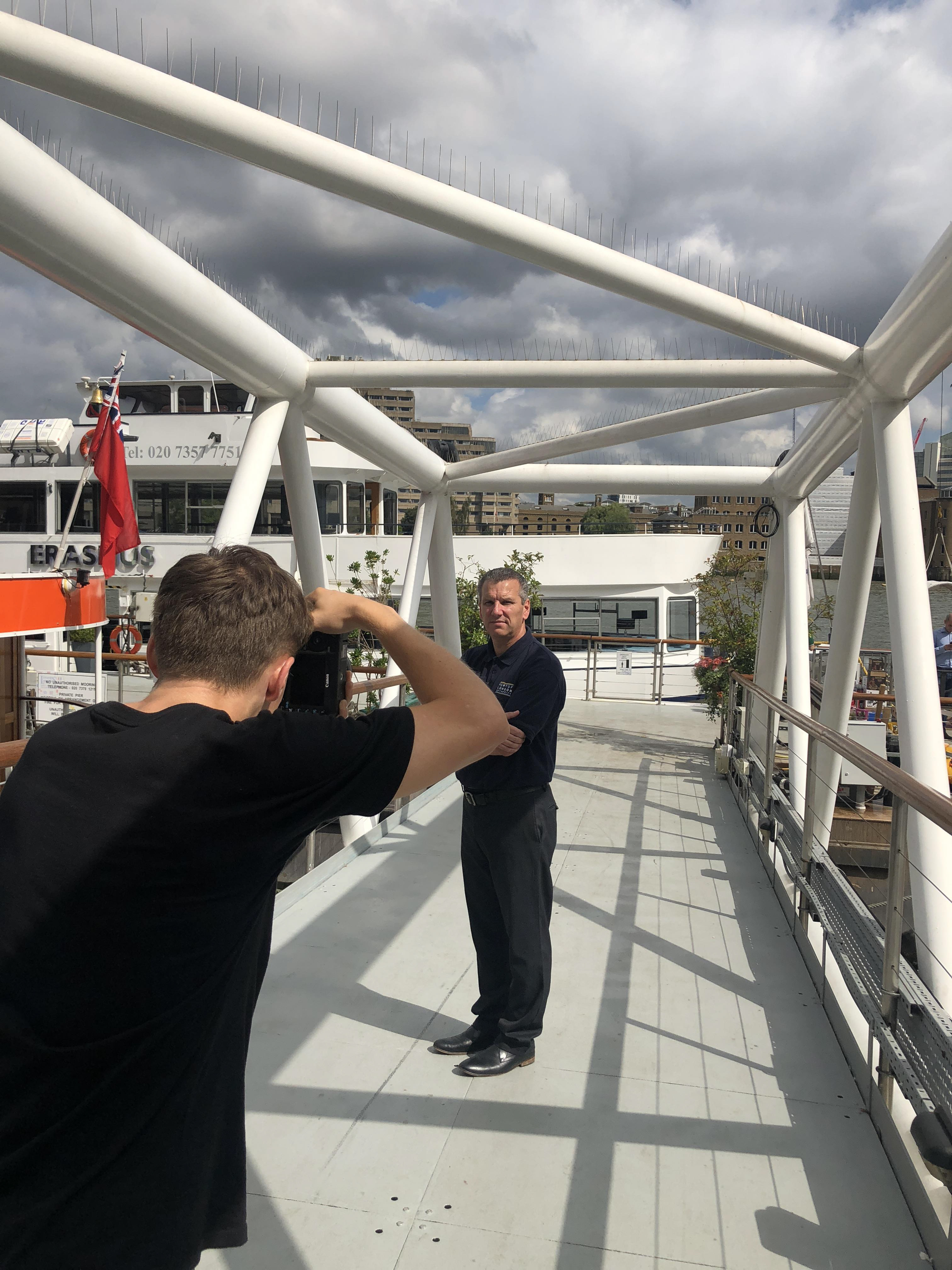 Behind the scenes of the shoots that took place (Butlers Wharf, London Bridge).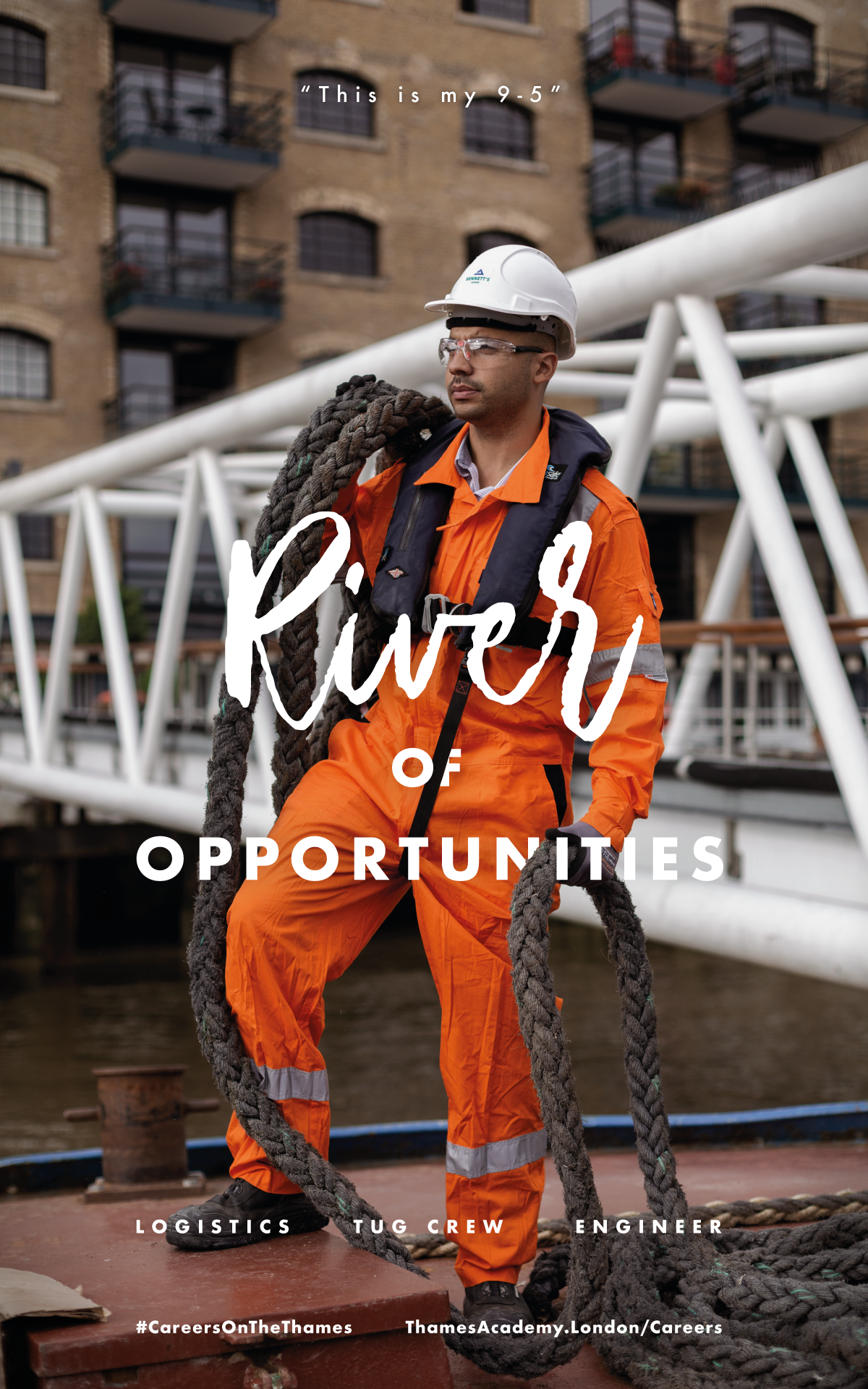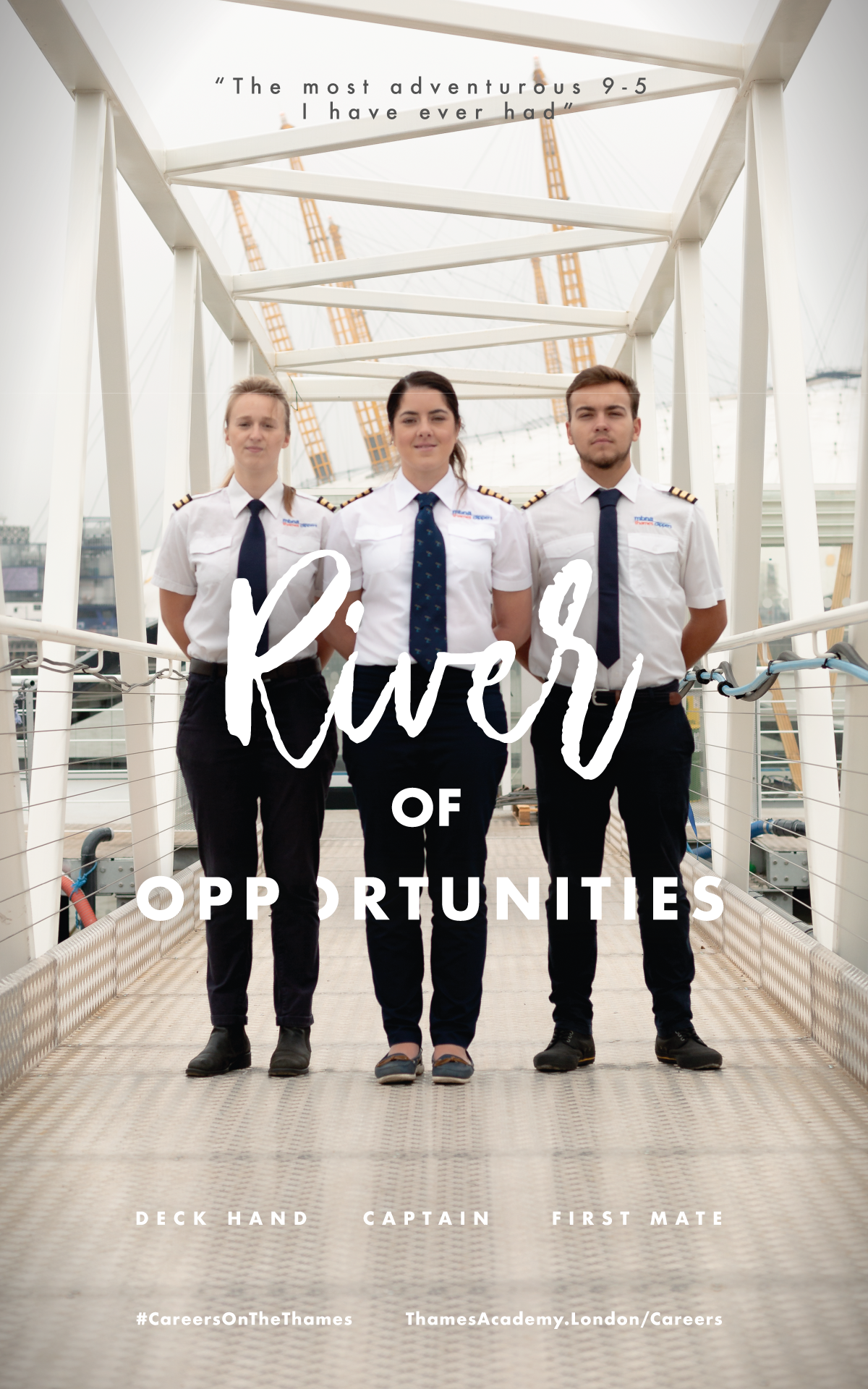 The outcomes that got sent to print for Thames River. Printing distributed around North Greenwich.