"CREATE AN INTERACTIVE EXPERIENCE THAT REACHES PEOPLE WHO MIGHT NOT KNOW ABOUT THE EXHIBITION IN A MEMORABLE WAY. DRIVE VISITORS TO THE EXHIBITION. MAKE VISITING THE MATHEMATICS EXHIBITION SOUND LIKE A GREAT PLAN TO SPEND A SATURDAY AFTERNOON WITH YOUR FRIENDS. TARGET AUDIENCE: YOUNG PEOPLE 20-30, LIVING IN LONDON"
This brief was designed to make us really think about the interactivity and how this would appeal to get more of the public to visit the museum. To gain knowledge of the museum we immediately visited the museum and instructed to make sure we take note of things that we liked and found interesting and perhaps think deeper into what we could produce from the visit.
Molly and Mdu were my teammates in this group and I believe we worked extremely well together, making sure everybody was on the same wavelength and the tasks for everybody was clear and concise. They were exceptional team members and when pitching, the feedback we received commented on how well we pitched and worked together. 
Our idea was to create an outcome that was similar along the lines of an art installation rather than an actual attraction. We came up with the idea of Anamorphic shapes in clusters.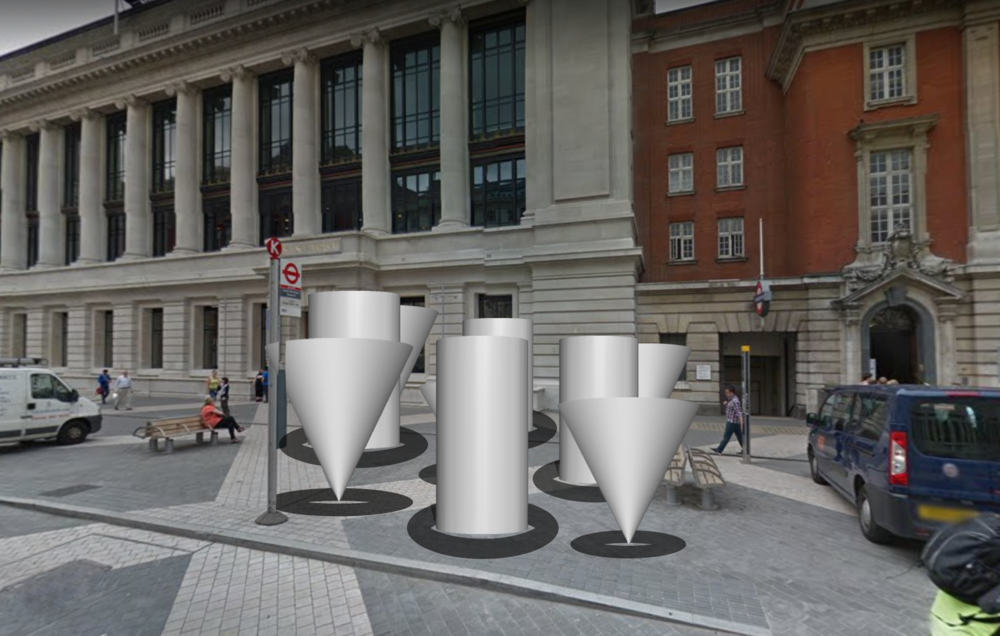 Visual mockup Molly created by 3D modelling in Photoshop. This was the clearest rendition of our idea in digital form.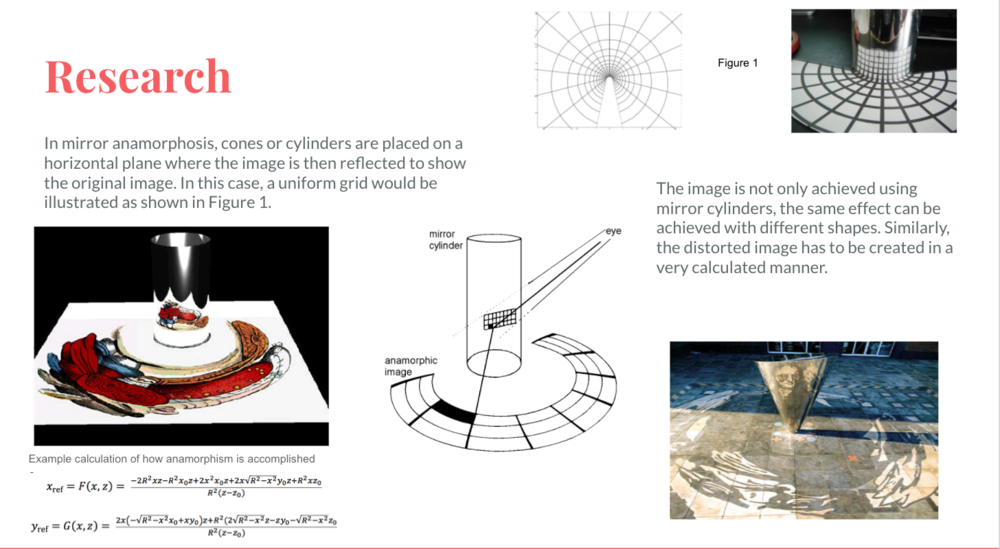 Mdu did research into the research the technicality and feasibility into the anamorphic clusters and this gave support and backbone to the idea.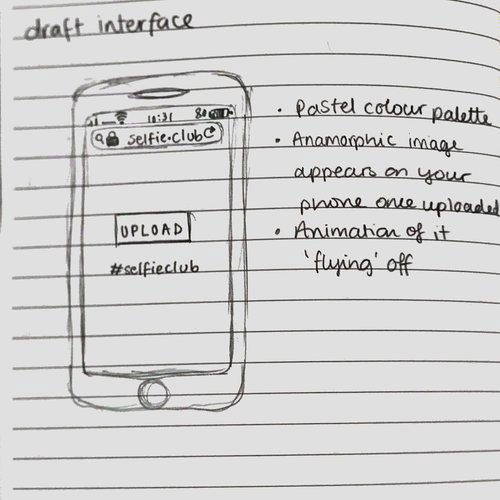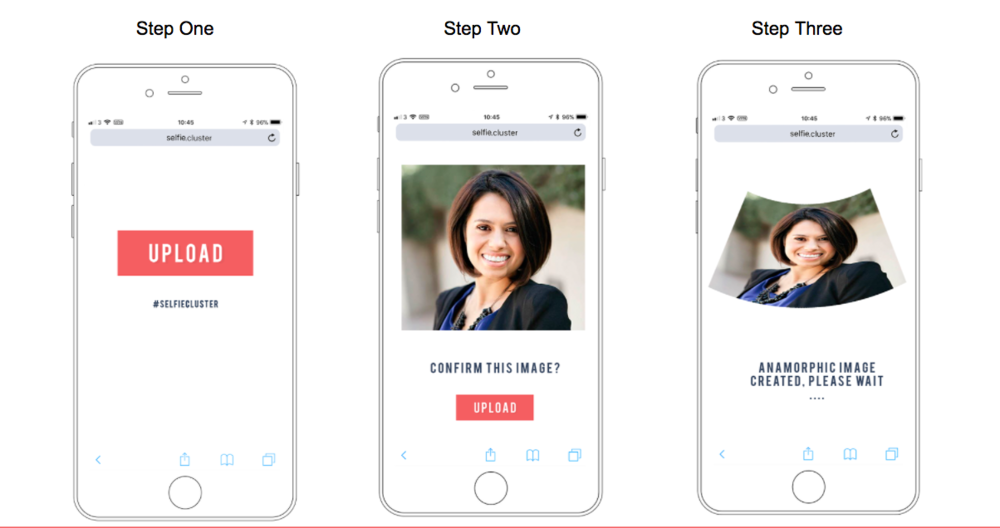 I created the phone mockup for how the interaction would look from the consumer end, and how they. would interact with the installation.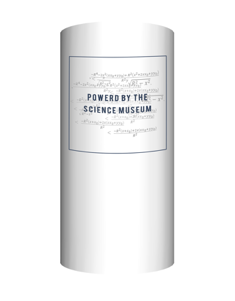 Loading screen whilst the consumer's Selfie is being uploaded to the installation,  this installation was associated with the science museum so it was important to incorporate them somewhere into our visual and idea.
Instructions detailing the correct steps to take when interacting with the installation.