For my final outcome, The lesson was "keep your ideas sexy" this was also something my lecturers tell me but holds very true, ideas needs to bold, fresh nd exciting to get your point across - whatever that maybe. The research I will base my influence around will be Director Dom Del Torto.
"I studied at Acland Burghley school in Tufnell Park where I was introduced to the joy of creativity by local art teaching legend Vassos Pappas. He inspired me to pursue art as a career and I studied first at Chelsea College of Art, then on the south coast at Solent University. "
"I still enjoy the art studio, hands on approach of making work and try to do most of my thinking and making outside of the computer"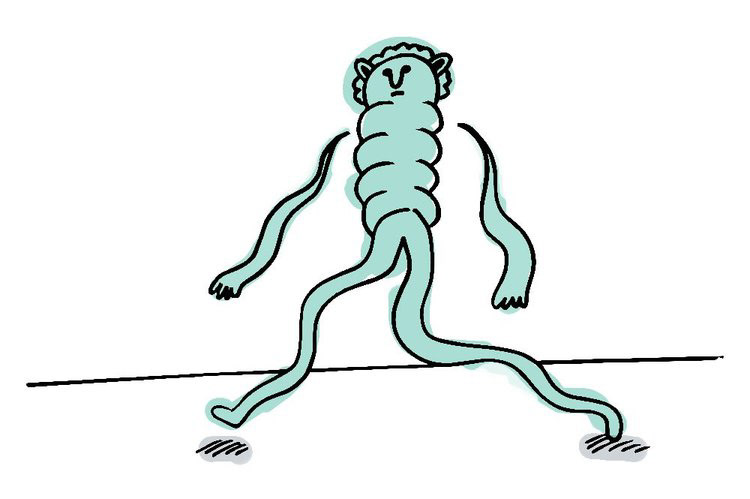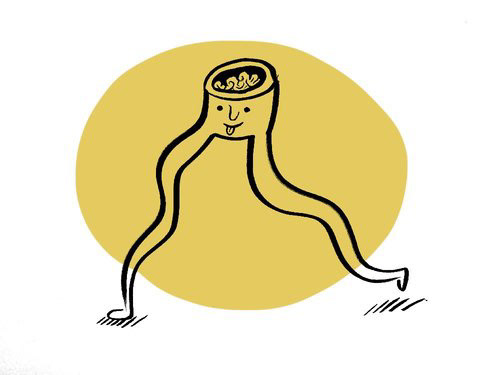 I love the sense of wonder in these small illustrations and more importantly of my outcome the colours Dom uses in his work. The colours he uses are very muted but still the warmth that is normally associated with he colours is retained. Paring them with strange figures in the form o f squiggles and lines; I can't help but to smile every time I look at them.
I opened After Effects and made a document consisting of 1920x1080 pixels. The composition was set to 30fps and then I began to start on my outcome, which would be the word "Sexy" I wanted to animate each letter of the word so I had to do them individually. I aligned the 'S' in the centre of the composition and made the background a vibrant hot pink but I change the background colour later on.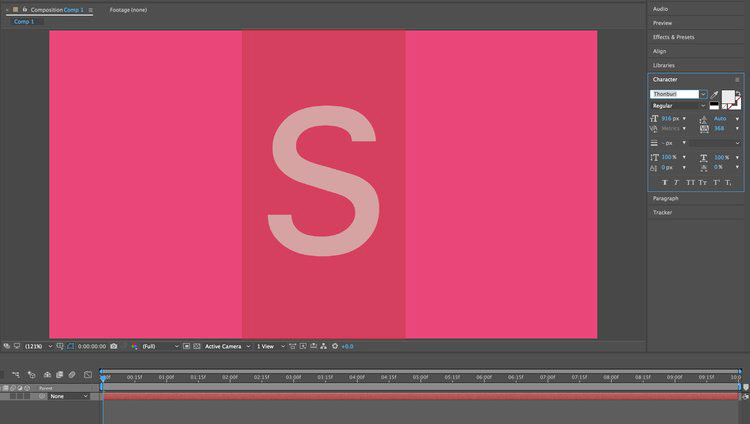 Using the pone tool I set the stroke to 10px and began to trace the outline the letter, when this was completed I clicked through the components of the stroke layer I just created and round the edges off. Once this was finished, I proceeded to create a Trim path for the layer and what this does is enable me to set points of which the layer will move. Once I was happy with the speed and made sure that the colours were evenly spaced and repeated this process for each other letter.
When I was happy with he colour use and everything else relating to the style of the shape I used alpha matte layer to merge the animation to the letter underneath which was the original letter I traced with pen tool. I began to place all my letters side by side and making sure that they are even distance apart. I added them to my render queue and hit export!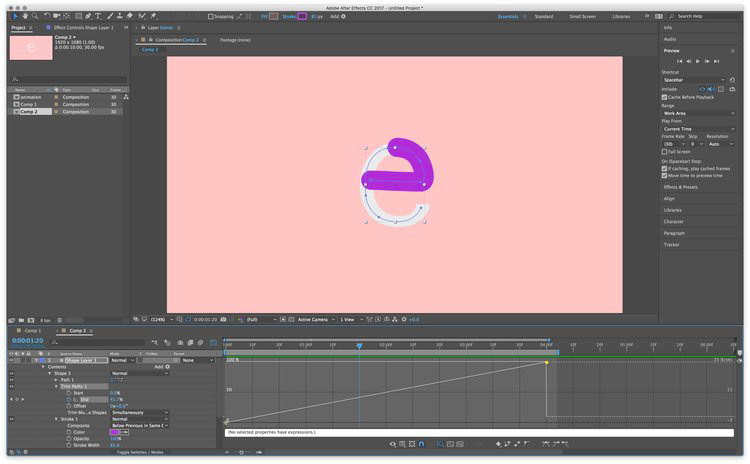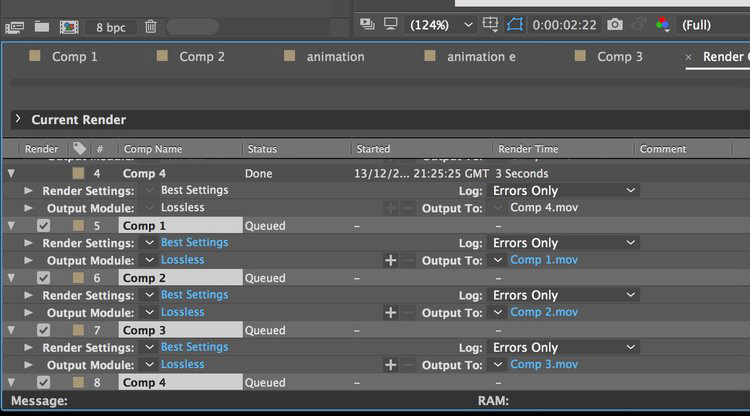 Exporting them all separately was the only way I knew how to get them into actual video format so, once they were all exported I moved them all back into a new Composition and gathered them all together. This was the final result.