"You will present your "5 Things I have Learnt" outcomes to the group on via a single .pdf. The presentation is part of the submission and therefore your assessment. You will be given some feedback. "
Whilst creating our outcome to show our lessons, we were also tasked with incorporating an influence of some sort to each of the outcomes. The influences were a Graphic Design, a Fine Artist, an Illustrator, an Author and a Director. This made the tasks difficulty far more substation as there are targets my outcomes needed to achieve.
For this outcome I looked at work by a Illustrator named Noma Bar, a highly artistic Illustrator & Graphic Designer who creates very simple digital creations that are often humorous and display a connection or story. A lot of his work is formed around 'Visual Puns' and have a distinctive balance which is unique to him. Now based in London he describes his craft as 'visual communication', combining the skill as of artist, illustrator and designer.
This piece is called "Horse Power' this is a perfect example of the humour that Noma is known for showcasing in his work. This isvery minimal graphic with a limited colour palette, you see two figures that are horses and using the negative space between the two, Noma has placed in a silhouette of a bodybuilder lifting weights.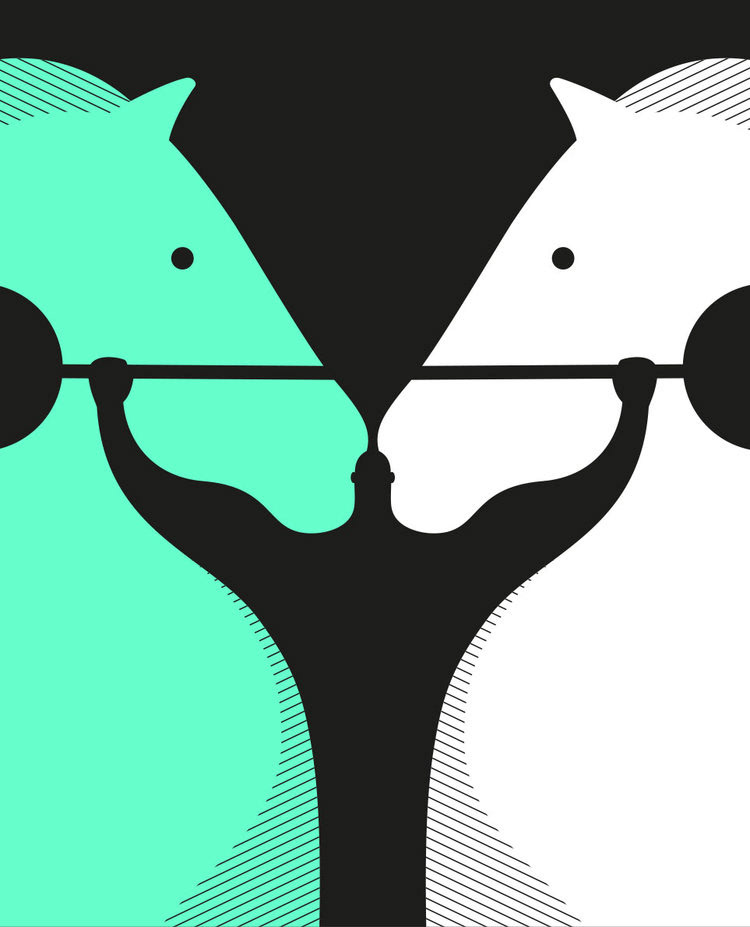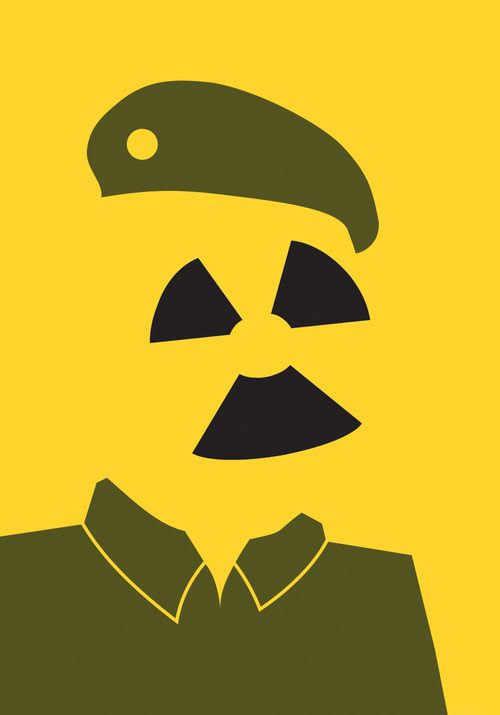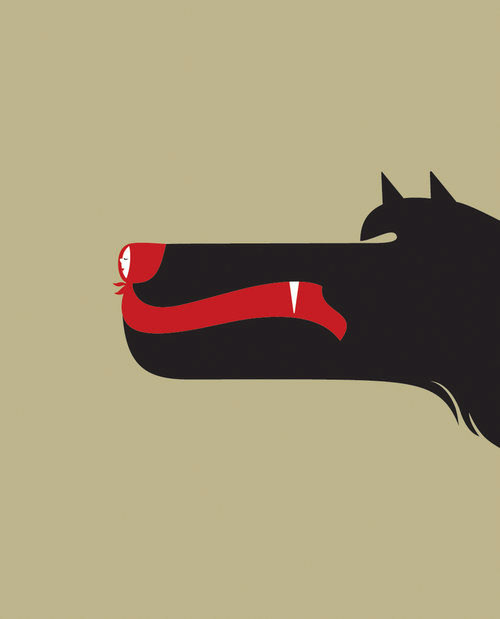 Using Adobe Illustrator, I extended the vector to resemble a charging cable, as my lesson this outcome is based around is 'Always stay plugged in'. I have a terrible habit of forgetting my charger/cables and thought this is would be a perfect outcome to base the lesson on.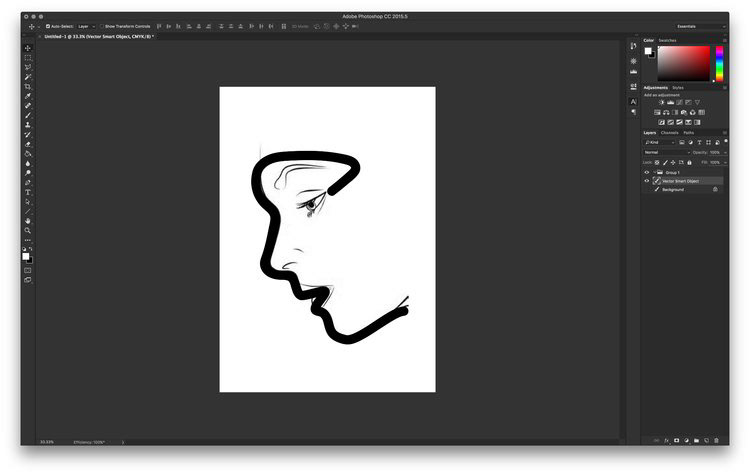 Taking an image I found of the internet, I wanted to simulate the shape of a shape and needed something to trace over as my skill for freehand is extremely novice. Here the vector outline is placed on top of the image to show you my primary outcomes along with the secondary template.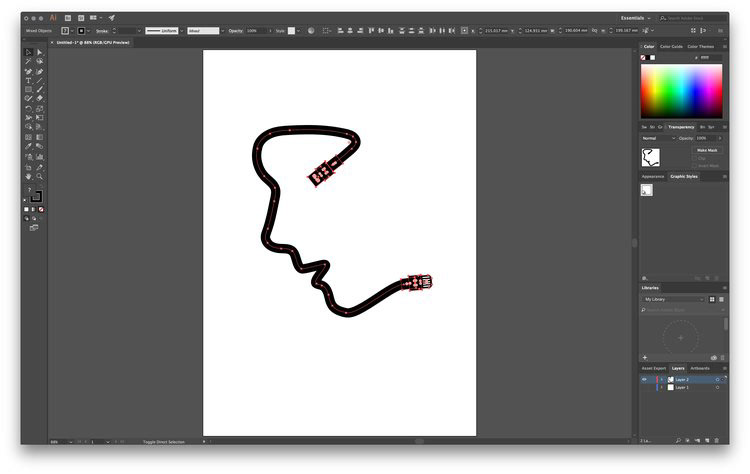 After I was happy with the perfected vector I transferred it over to Photoshop and began to toy around with the colours. I wanted to emulate Noma Bars high contrast mimilc designs, so I chose this rich, Salmon colour and was posed with the depth it gave to my outcome.
Whilst experimenting with Layer Styles; I enabled the 'Colour Overlay' and reduced the opacity to 19%, this gave the vector a 'fade' appearance and make the outcome look a lot more clean in presentation.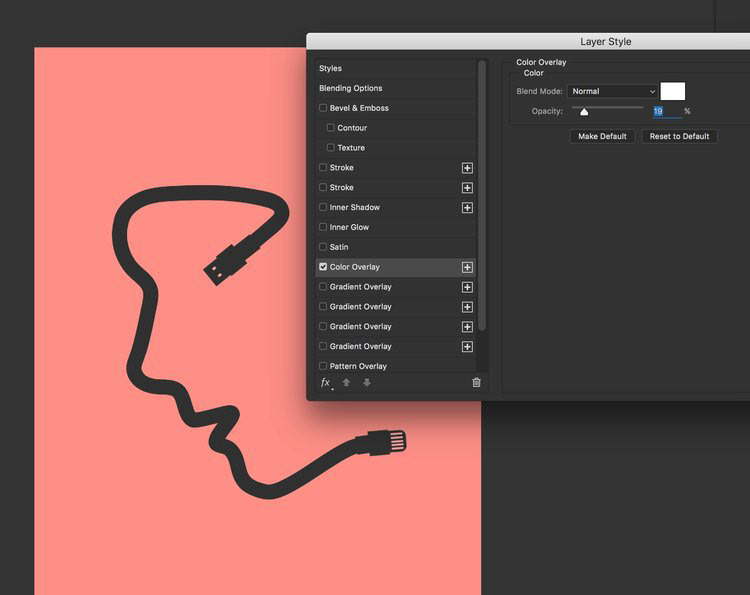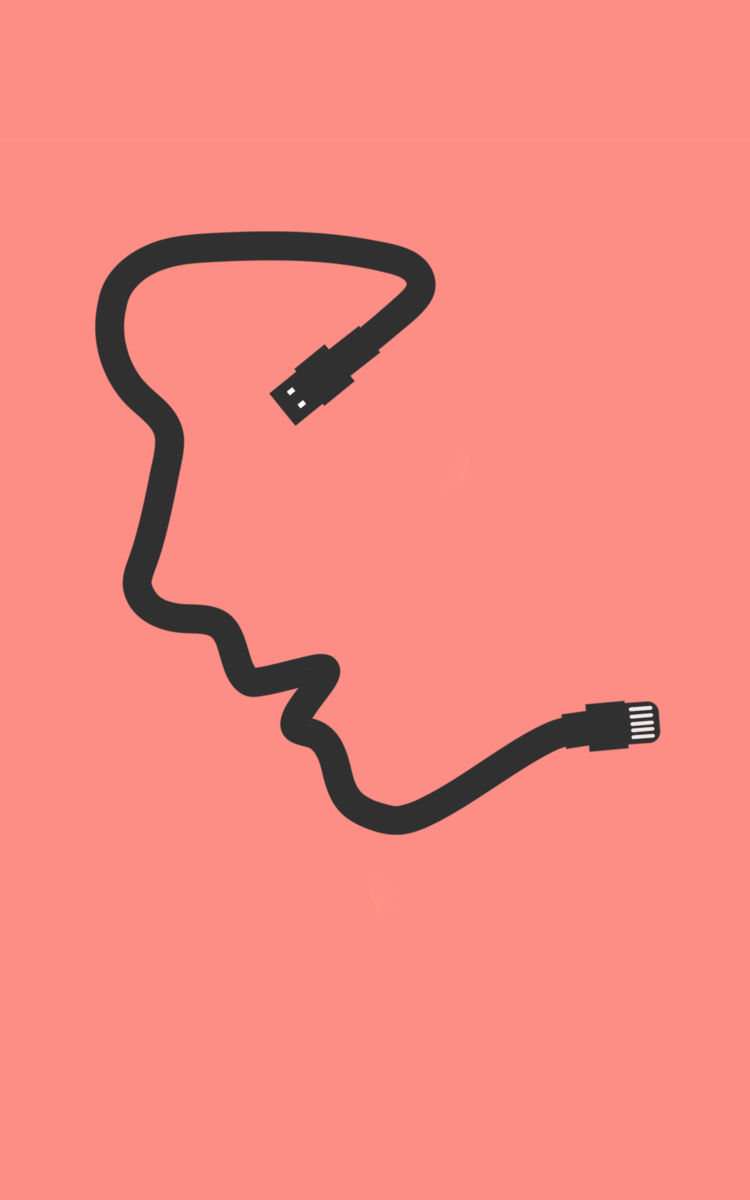 I filled the spaces in the ends of the cables to add distinction between the vector and the background colour and that's it!